Sometimes relationship stress can seem overwhelming, frustrating and even hopeless but there is help. When an important relationship in your life is in turmoil it can be hard to think about anything else. Therapy provides an outside perspective to help identify the underlying cause of conflict and unhealthy communication patterns that may be creating distance between couples. Any couple who is willing to honestly explore themselves, open the lines of communication and work toward finding a deeper connection with one another can benefit from couples or marriage counseling. Relationship issues can also be explored in individual therapy. Couple's Therapy/Marriage Counseling can bring your relationship back to life. Therapy can help you uncover the loving feelings that once existed that have been buried under hurt and resentment which is fueled by unhealthy communication. Couple's therapy will begin with a session with both partners together and will often be followed by separate individual sessions with each partner.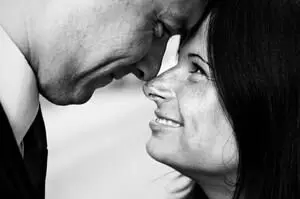 My approach to couples therapy addresses five basic areas:
1. Stop blaming one another and explore the issues you have as a joint dynamic that needs adjusting rather than wasting time figuring out whose fault it is.
2. Find out how you are hurting one another and begin to cherish, protect and support one another again.
3. Learn to be vulnerable with one another in order to understand each other and deepen connection.
4. Learn healthy communication.
5. Begin to see the strengths in your relationship rather than focusing on the struggles.

Email me at [email protected] to set up a free phone consultation to find out if couple's therapy is right for you.